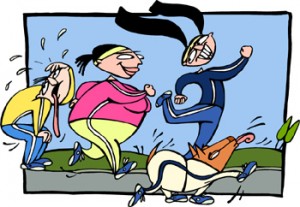 Hey everyone, I wanted to share with you my new work out regimen. I am starting to incorporate a work out routine with my low carb diet plan. I am planning on doing a 5 k walk early June so there is no better time than now to start training for it than now.
So here is how this will go, every week I will update you on my fit level for the 5k walk. I will either do it by video or with a blog post.
I would  like to invite you to join me on this challenge.  It will be called  "Jays Couch To 5K Challenge".