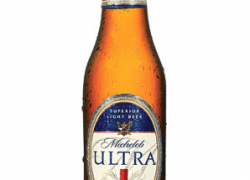 I always get questions about low carb alcoholic beverages, so I wanted to talk about low carb beer. The best tasting low carb beer that I have found is Michelob Ultra. They have a very light tasting beer. The beers  featured in the video above are:

Michelob Ultra with 2.6 carbs and 95 calories for a 12FL oz bottle
Ultra Amber with 3.2 carbs and 95 calories for a 12 Fl oz bottle.
Michelob Ultra Pomegranate Raspberry with 5.5 carbs for a 12 FL oz bottle
I prefer the original ultra with 2.6 carbs because the taste is light and good.