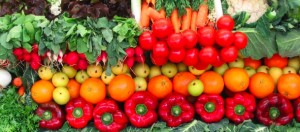 Yesterday I did my shopping for low carb  foods. I am planning on doing this the healthiest way I can. I was extremely proud of myself when I got to the cash register because everything in my cart was bright and colorful and healthy. I am extremely excited about getting starting with my new low carb lifestyle. My shopping cart included a mixture of vegetables, lean meats and some whole grain items.
I tried to stick to fruits and vegetables that were in season because these were a lot less expensive. Shopping for low carb foods was less frustrating than I had anticipated because I had planned ahead. I did most of my shopping on the outer isles of the super market because most of the  low carb diet items, like the meats and vegetables, are located on the outer isles. I only ventured in the middle of the store to pick up some beans and some seasonings.
Here is my low carb food list, maybe it will be able to help you get started.
My Vegetables:
Onions
Green and Red Peppers
Jalapeno Peppers
Cilantro
Garlic
Limes
Avocado
Curly Parsley
Lettuce
Tomato
Sweet Potatoes
Garlic
Meats:
Turkey Breast
Turkey Bacon
Chicken Breast
Turkey Burger Patties
Chicken Italian Sausage
Smoke Turkey Drumsticks
Sweeteners
Splenda
Diary:
Milk
Eggs
2 % Shredded Mozzarella Cheese
String cheese
I would have to say that having the list before hand really helped me to stay on track while I was shopping for low carb foods today. I have just two more days before I start this new lifestyle and I feel ready.