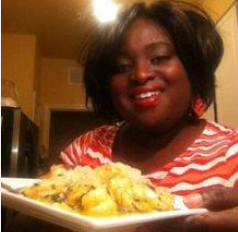 I love Shrimp Scampi! I posted my recipe for low carb shrimp scampi on the miracle noodle page and I forgot to post it here, so here is the recipe. I hope you guys make this one, it is so easy to prepare and is delicious every time. I use my favorite miracle noodles for this recipe. The Angle hair pasta is used in this recipe. If you are on Atkins Induction you can substitute the wine and use broth instead. Enjoy!
Here is the Recipe:
1 pk of Miracle Noodles ( I use the "Angle Hair")
2 tablespoons of butter
1 teaspoon olive oil
3 cloves of garlic ( I love garlic, use less if you like)
1 tablespoon minced red onions
1/4 teaspoon of dried red pepper flakes ( you can use more)
1/2 pound of shrimp, peeled and deveined
1/4 cup dried white wine
2 tablespoons finely chopped parsley parsley
1-2 tablespoon of lemon juice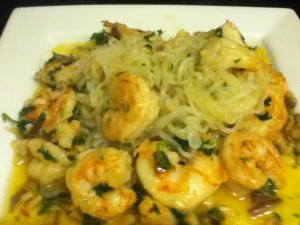 Rinse the Miracle Noodles according to the package. In medium saucepan
melt the butter then add the olive oil over medium heat. Add the
onions and saute for 2 minute.Add the garlic and saute for 1 minute
more. Add the red pepper flakes and mix in. Add the shrimp and mix
with the garlic sauce. Cook for 4 minutes. Remove the shrimp and set
aside. Add the Wine and mix in with the sauce. Allow the wine to burn
off for about a couple of minutes. Add lemon juice and the parsley.
Add the noodles and mix in. Add the shrimp back to the pan. Heat for 1 minute more. Remove from heat and serve immediately.