Who doesn't love cheddar bay biscuits? Well, now you can have it in your low carb diet, just use Carbquik instead of high carb flour. This is my recipe for Cheddar Bay Biscuits, I really hope you enjoy this one. We sure do!

2 1/2 cups Carbquik
4 tbsp butter
3/4 cup cold calorie countdown milk
1 cup cheddar cheese
1/4 tsp garlic powder
1/8 tsp old bay seasoning
1 tsp chives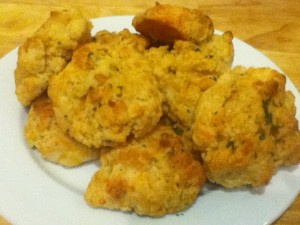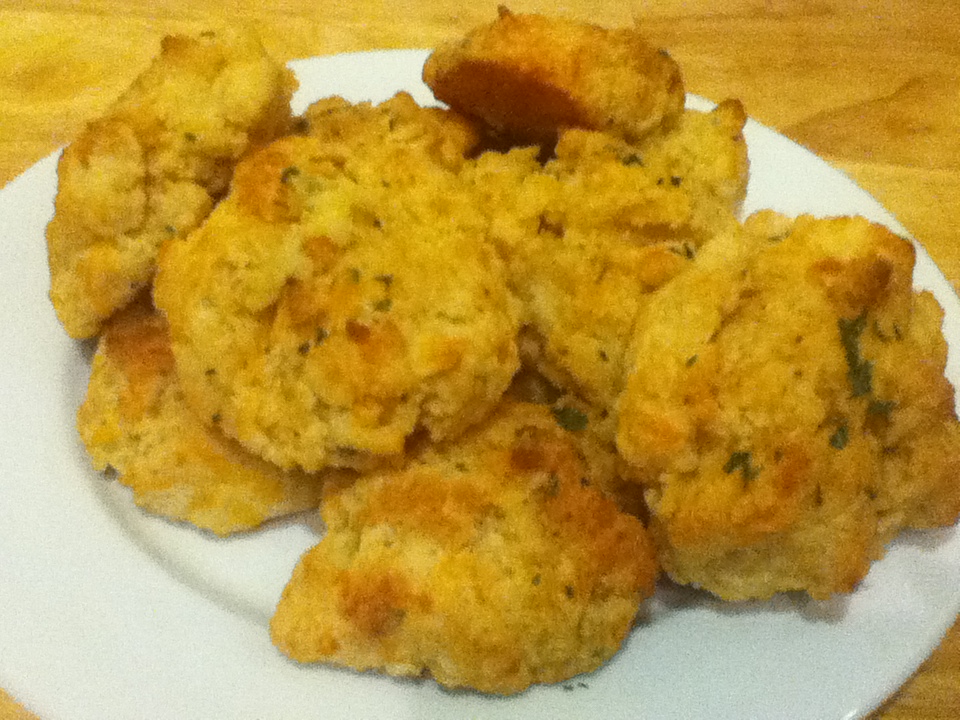 Butter Herb sauce
2 tablespoons melted butter
1/2 tsp dried parsley flakes
1/4 tsp old bay
1/2 tsp garlic powder
Mix Carbquik with old bay, chives and garlic powder
Add butter leaving in some butter chunks (this will keep these moist)
Add the cheddar cheese and milk
Combine the mixture (don't over mix)
Using a tablespoon, drop mixture on a baking pan.
Makes 10 biscuits.
Bake for 12 minutes at 375 degrees.
Melt the butter mixture and add the herb seasonings, brush the butter
mixture unto the biscuits. Serve immediately.